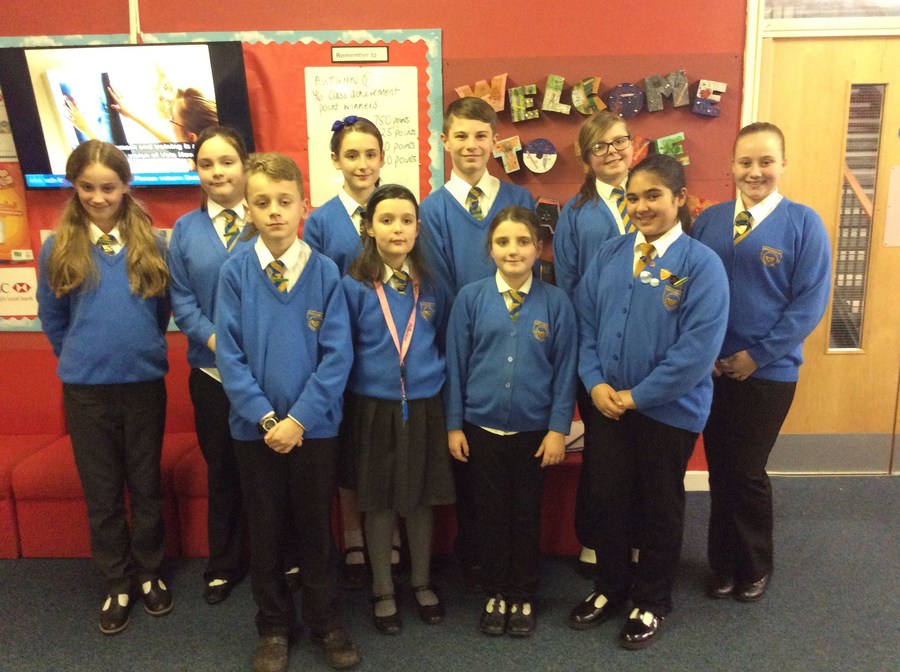 MEET OUR ECO COUNCIL 2016 - 2017
Birchensale Middle School and the Eco Team have been celebrating a THIRD green flag Award. This prestigious award takes two years to prepare for and the whole school have to be involved. The external assessor was hugely impressed with the girls who took her on a tour of the school. They were Laiba , Anya , Hannah and Natalie. They viewed and discussed the new solar panels, insect hotel, pupils work on display, new flower beds and our evidence folders amongst many other things, with great knowledge and confidence.
The Assessor was also delighted that we had saved 10% off our electricity bill since 2013 and that we have raised so much money for charity. The greenhouse and school gardens continue to play a huge part in our Eco-schools work. Every child is involved in sowing, growing and harvesting crops at some point throughout the year.
To encourage pupils to get their litter into bins we have a weekly House competition. Pupils put their rubbish into their house bin and each week the winning house wins 50 house-points.
All pupils and staff have been involved in improving the school environment in one way or another, Miss Evans and the Eco Team could not be prouder.
Please click here to see Our Eco Code. Please click here to our visit to a Recycling Plant