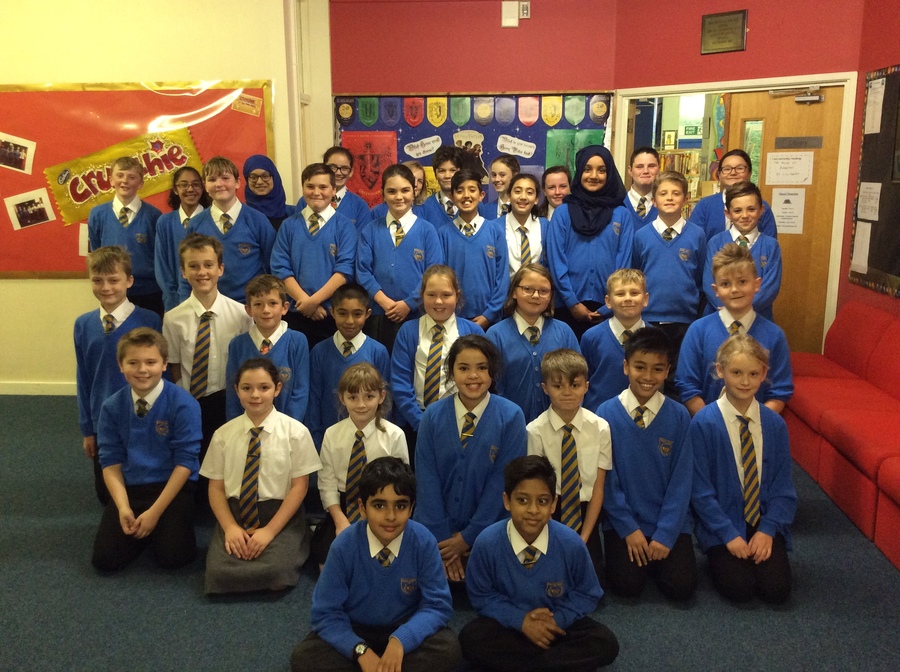 MEET OUR SCHOOL COUNCIL 2017-2018
Here as Birchensale Middle School we are very proud of our School Council; they are very active and carry out various roles with professionalism and commitment.
The School Council facilitates the opportunity to give all pupils a voice within the school on actions that are being taken on their behalf and a voice in the education. It is also a vehicle to allow pupils to organise fun and exciting events that encourage participation from staff and pupils alike. These events do not always result in raising funds for the school, as a School we raise money for many charities and causes.
Members of the School Council are made up two representatives from each class- who are elected after a campaign by their peers on an annual basis, over one or two lessons. There is a School Councillor and Deputy, who work together to find out the needs and wishes of their class through feedback in tutor groups during meetings. The Councillors attend regular meetings, undertake basic training on how a school council operates, and learns valuable life skills such as teamwork, communication and organisation. Following the meeting the School Councillors returns to their respective class and report back what the School Council Committee have discussed and decisions that have been made.
At Birchensale the School Council is made up of the following Executive Officers: Chairperson, Vice Chairperson, Treasurer and Secretary. These individuals are elected after a vote among the School Council representatives.
Plans for the future is for the School Council to obtain the pupils views by asking questions on what they would like to see change within their school for example: playtime equipment, the activity trail rota and fund raising.